What Are The Most Popular Medical Spa Services in Clearwater?
A Medical Spa is a combination of a medical clinic, as well as a traditional spa. There are tons of popular services that could be offered at a medical spa, which is why they are so popular. Med-spas focus on non-surgical aesthetic treatments. Botox, dermal fillers, laser hair removal, lash and brow services, facials, and massage are some of the most popular services. Tonicity Med Spa is the premier provider of medical spa services in Safety Harbor near Clearwater Florida.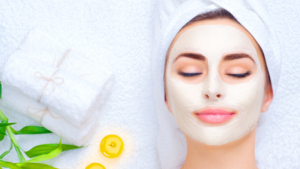 Facials are something you should have done at least every three to four weeks. It is important to clear out clogged pores, remove dead cells, and quench your parched skin. There are many benefits to facials, including reducing puffiness, skin cell renewal, and slowing the onset of wrinkles on the face. Tonicity Health & Wellness offers a Dermaplaning Facial, Harbor Glow Facial, Diamond Glow Facial, Chemical Peel, and more! in Safety Harbor near Clearwater Florida.
For those who are experiencing wrinkles and would like to diminish them, facial injections are the answer. Botox is often used on crow's feet, frown lines, and forehead lines. Botox treatments can be preventative, which is why many people will start getting botox in their mid to late 20s and early 30s. Along with botox are dermal fillers, which are  typically used to temporarily restore lost volume in cheeks, lips, and around the mouth, as well as other areas. Most fillers are made of Hyaluronic acid, which is actually a natural component of the skin. We at Tonicity, offer Restylane, Juvederm XC, Radiesse, Botox, Dysport & Xeomin.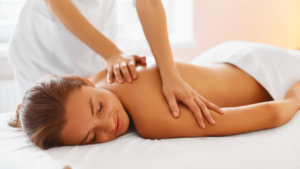 When discussing a relaxing day, the majority of people would agree that getting a massage is up there with their favorite way to relax. There are tons of massages that relieve tension and relax the body. Tonicity Med Spa near Clearwater FL offers Swedish Massage, Deep Tissue Massage, Lymphatic Drainage Massage, and a Foot Detox.
No longer interested in shaving? Laser hair removal drastically reduces hair growth to the point that you can forget about shaving altogether. Some of the most common areas of the body that people treat with laser hair removal are the upper lip, underarms, legs, back, bikini area, and much more. Tonicity recommends scheduling with your laser specialist every six to eight weeks.
Although there are tons of services that we haven't gone over that Med Spas offer, this should give you an idea of how varying the offerings are. For questions about Medical Spa treatments in Clearwater Florida please call us at 727-205-6842.